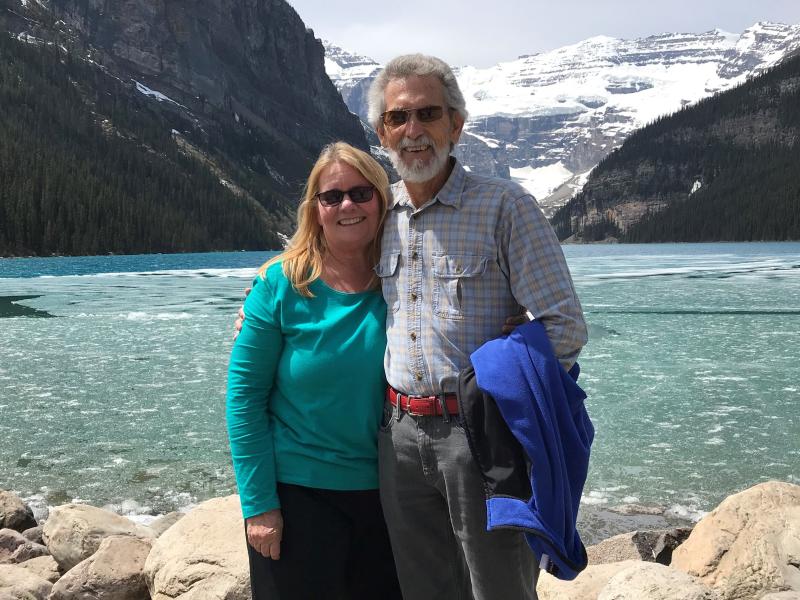 In November 2022, Mary McQueen started feeling like some of the toes on her right foot were asleep. The tingling sensation moved to her left toes, then her entire right foot.
McQueen, 70, thought she might be experiencing peripheral neuropathy based on concerns with her weight and prediabetes. An X-ray showed no results that would explain the tingling, and the sensation was now advancing toward her right knee.
Eventually, a doctor close to her home in Charlotte confirmed her suspicions and diagnosed her with peripheral neuropathy.
McQueen underwent the recommended nerve testing and physical therapy but saw no relief. In talking with a friend who is a retired physician, she was encouraged to reach out to Duke.  "Peripheral neuropathy doesn't come on this fast," she recalled her friend telling her.
Coming to Duke
At Duke University Hospital, McQueen first met with neurologist Natalia L. Gonzalez, MD, who ordered an MRI to find the cause of the tingling that had taken McQueen from playing tennis to needing a cane to walk in a matter of months.
The MRI showed a tumor on McQueen's spine. She started looking at the Duke Neurosurgery website to see surgeons.
"Dr. Goodwin's picture there just struck me," McQueen said, referring to Rory Goodwin, MD, PhD. "He was such a nice-looking man and had such a high rating. I just thought if I was going to have a doctor, I sure wish I'd have that doctor."
McQueen got her silent wish.
"I said nothing to anybody about who I wanted. I figured I'd get who I get and they're all going to be good," she said. "I had listened to his video that was on the website. His voice was so calming and his whole philosophy about treating patients was just wonderful. When I did end up with Dr. Goodwin, I felt like I had the best doctor I could have."
A second round of imaging found a blood clot in her lung that had started in her right leg. The clot needed to be treated prior to spinal surgery in order to get McQueen through surgery safely.
Goodwin told McQueen that a tumor called a benign schwannoma on her spine had led to severe spinal cord compression that caused her symptoms.
While the physical therapy and nerve testing had been treating McQueen's symptoms, Goodwin said the surgery went to the root cause of the problem.
"Dr. Gonzalez's quick thinking is what sent her to me," Goodwin said. "She said 'something doesn't make sense.' She's the one who ordered the necessary tests and said, 'you need spine doctors.'"
Back on track
"I feel like I did before anything ever happened," McQueen said. "I can't say enough good about Duke and everybody I came in contact with.
"I thought it was a godsend," she said, referring to her physicians, including one who was at her bedside after she'd had a fainting spell. "He was holding my hand and said, 'You're fine. You're where you need to be.'"
Since her surgery, McQueen has been getting back to her old hobbies. While she doesn't see herself playing tennis with her husband, Paul, any time soon, she's back to her new love of quilting that she picked up early in the COVID-19 pandemic.
"I'm very happy with where I am now," McQueen said. "I'm where I need to be. I know everything's going to be alright."