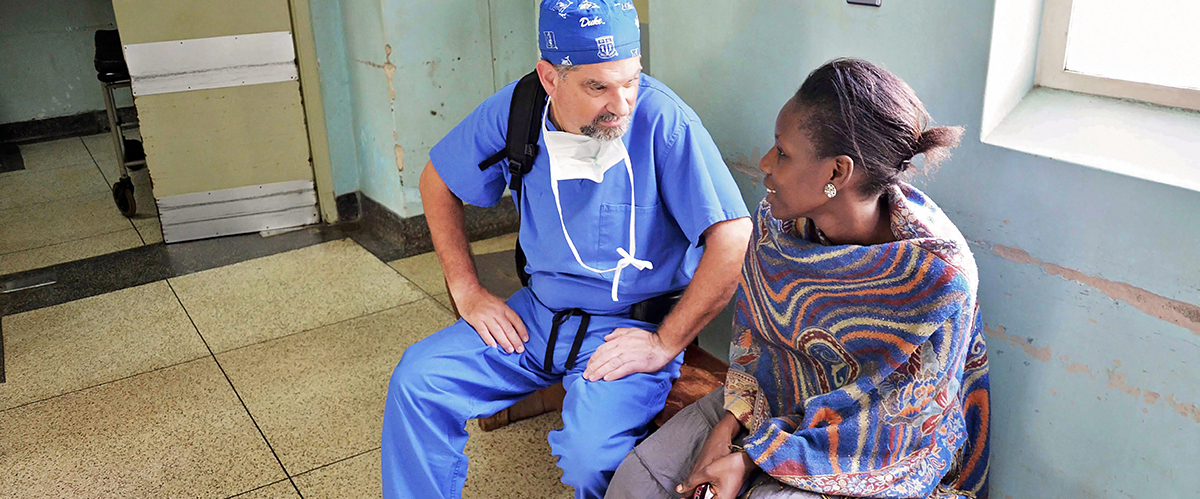 Duke Global Neurosurgery and Neurology (DGNN) was founded in 2014 and is led by Duke Neurosurgery faculty members Michael Haglund, MD, PhD, director; and Tony Fuller, MD, associate director.
The division's roots trace back to 2007, when Haglund established Duke's collaboration with Mulago Hospital/Makerere University College of Health Sciences in Kampala, Uganda, to build neurosurgical capacity. Since 2009, DGNN has led training programs with surgical centers in East Africa. Ugandan residents spend one month at Duke as part of their residency. The graduates of this program are then required to work practice in Uganda post-graduation. The program graduated its first neurosurgeon in 2014.
The training programs are a draw for prospective Duke Neurosurgery residents, who have the opportunity to travel to Uganda to work and train alongside Duke faculty, staff, and students, and Ugandan providers and residents.