Duke Neurosurgery faculty collaborate with multidisciplinary teams throughout Duke University and the Duke University Health System. A number of our faculty maintain dual appointments and leadership roles across the health system to advance neurosurgery and neurosciences globally.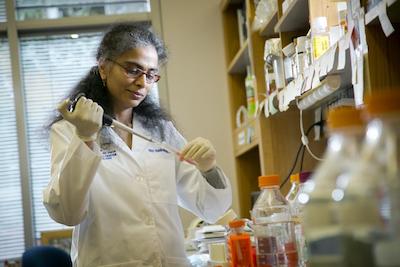 Duke Global Neurosurgery and Neurology: Led by Dr. Michael Haglund, DGNN's mission is to promote health in low- and middle-income countries through a multifaceted, evidence-based and collaborative approach to improve patient access to care and health outcomes, strengthen health systems, and inform policy.
Brain Tool Laboratory: Led by Dr. Patrick Codd, this lab is a collaboration between the Department of Neurosurgery and the Pratt School of Engineering. The lab is focused on advancing the field of surgical robotics while keeping patient benefit and overall device value as its highest priorities.
Collaborate With Us
Collaborative research is vital to the Department of Neurosurgery's research programs. Our faculty physicians collaborate with leading academic researchers and scientists from various disciplines to advance state-of-the-art medicine through innovation and rigorous science.
To engage with our department in research efforts, please contact:
Beth Perry
Senior Research Program Leader
919-681-2695