Duke Neurosurgery patients have access to the most advanced care environments, treatments and technologies available today.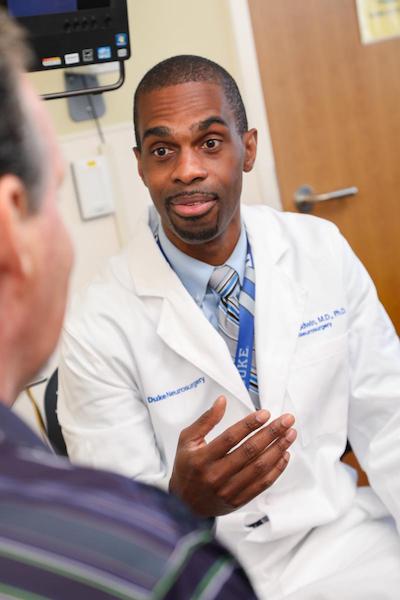 We provide the most effective and advanced technologies for complex conditions in adults and pediatric patients in the following areas:  
Duke Health's Patient Website
Visit DukeHealth.org to learn more.
Clinical Advice 
Contact the Duke Consultation and Referral Center to obtain access to clinical advice via appointment or physician practice triage nurse:
888-ASK-DUKE (888-275-3853) or
919-416-DUKE (919-416-3853)
Referring Physicians
Visit the Duke Health Referring Physicians page.