Rounds
Sub-interns will be assigned to a specific neurosurgical service each week. You will round with your assigned service team every morning. The chief resident on each service will determine the time and location of rounds, generally around 5:30 a.m. Students round at least one day each weekend, but do not have to come in both days if not on call. 
Morning rounds are an important part of the rotation, as this is the time that you will see the patients with your resident team, learn about various neurosurgical disorders, and discuss treatment plans.
Call
Sub-interns take call approximately every fifth or sixth night during the month. You will be mentored by the second- or third-year neurosurgery resident while on call. You may go home after rounds on your post-call morning. If you are post-call on a Wednesday, it is recommended that you attend Wednesday morning academic conferences prior to heading home.
At times, you may be assigned to a morning lab meeting on your post-call morning. If you feel too fatigued to attend these meetings after your call night, please let Dr. Cook know and he will find a different research opportunity for you instead.
There are six services within neurosurgery: tumor, vascular, spine/functional, pediatrics, and Duke Regional Hospital. Students on a four-week rotation will rotate on four of the six services for one week each. Seeing the same patients each day for a week is intended to improve continuity of care, promote a greater responsibility in caring for patients, and increase exposure to the faculty on a more consistent basis.
If you are assigned to rotate at Duke Regional Hospital during your subinternship, you should round with the neurosurgery resident assigned to that hospital location that month. You would continue to take call at main Duke University Hospital at night even if rotating at Regional that week.
When attending surgeries, you should expect to stay within your assigned service except when there are no cases for those attendings that day.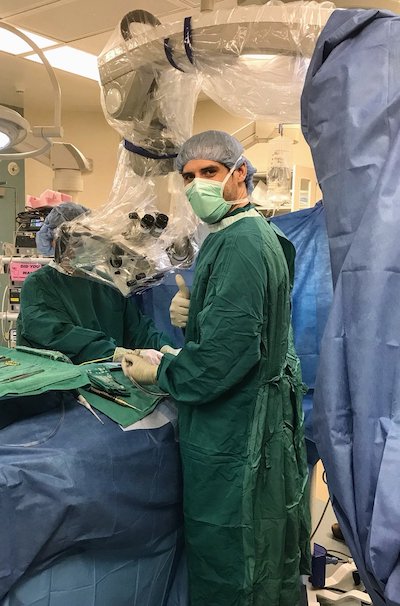 Operating Room Experience
The chief resident on each service will assign their students to a specific OR each day. You will be assigned to an OR generally three or four days per week, and you may go to the OR if there are still cases running after clinic finishes as well. Efforts will be made by the chief residents to make the OR assignments in advance so you can read about the cases prior to the surgery. Sub-interns will be expected to scrub-in on all cases unless the attending specifies otherwise.
Students who are here on a shorter non-credit observership are, unfortunately, not permitted to scrub-in on cases, but should still plan to attend the OR and observe the surgeries.
Clinic Experience
Students will be assigned to clinic three or four times during the month. Each student's schedule will be provided prior to the start of the rotation. You will often attend a clinic within your service for that week, though you may be assigned to a different service's clinic in order to ensure that all students get exposure to various types of clinics and have the chance to meet multiple attendings. Clinic is your opportunity to have an individual interaction with the faculty, as well as a chance to understand how the decision is made to take patients to surgery or follow them medically, and to see how patients do post-operatively.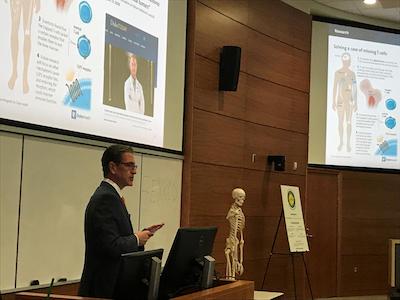 Academic Day
Wednesday is our Academic Day. Sub-interns are expected to attend all department conferences and will be excused from the operating room or clinic to attend.
Every Wednesday morning there is a didactic conference at 6:30 a.m. Following this session, there are several other conferences rotating through neuroradiology, neuropathology, anatomy, and other relevant topics. Once each month there is a Mortality and Morbidity conference during this time. Conferences generally run from 6:30 a.m. until 8:30 a.m. Students should then report to the OR, clinic or lab meeting to which you are assigned that day. There is usually another conference from 4:30 p.m. until 6:30 p.m. on Wednesdays.
Recent cases are often presented at the morning conferences, and the sub-intern who was involved in the case is welcome to present it if they wish to do so. The residents who are caring for that patient will be happy to assist you to prepare a brief synopsis on the patient history, examination, key imaging findings and management.
During the month, each student is expected to present on a basic science, research or clinical topic of their choice for 10-15 minutes during a Wednesday morning conference. This is an opportunity to highlight research that you have done during medical school, or to demonstrate your ability to learn about a particular process, including gathering, synthesizing and presenting information. If you have done research, you should present that work, even if that research is not directly related to neurosurgery.
The presentation schedule will be provided prior to the start of the rotation. The academic senior resident will be able to assist with any special AV needs or any presentation-related questions that you may have.
At least several days prior to your presentation, please submit a photograph and a short biographical blurb to the academic resident, so that he can provide an introduction to the department at the beginning of each talk. Students should discuss the topic of your presentation with Dr. Muh and should run through your slides with your resident mentor or Stephen Harward, MD, the resident coordinator of the sub-internship, prior to presentation.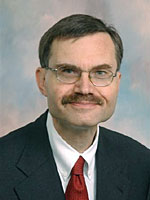 All students will attend Brain School, hosted by Allan Friedman, MD, every other Tuesday at 5:30 p.m. in the seventh floor conference room in the HAFS building. Your Duke email addresses will be added to the Brain School list so that you will receive notification of meetings. Topics and papers are emailed in advance by the student Brain School liaison. This conference is mandatory and is a tremendous opportunity to learn with Dr. Friedman, a world-renowned brain tumor surgeon.
There will be didactic sessions for all the students several times per rotation, on interesting topics including neurosurgery, neurology, neuroradiology and neuropathology. Most of these will occur on Wednesday evenings. 
We give each student a copy of Lippincott's Pocket Neuroanatomy. This is a handy pocket-sized reference book with high-yield information. Sherolyn Patterson has these books and will give one to you during the first week of your rotation. 
We recommend, but do not require, that you read Mark S. Greenberg's Handbook of Neurosurgery during the rotation. This is a very useful handbook for students to review prior to seeing patients in the OR or clinic. We will have a copy available to use during the rotation in the resident work room and in the Neurosurgery Library. 
The Congress of Neurological Surgeons has developed a medical student curriculum. There are several modules which can be accessed from the CNS website, and there is a quiz at the end which is quite helpful, but is not required as part of the rotation.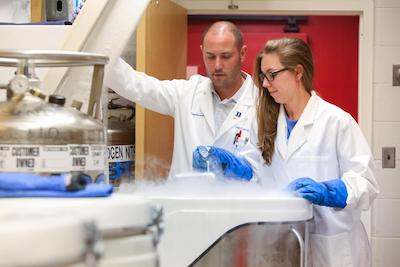 We are very proud of the amazing research going on in the Department of Neurosurgery. Faculty and residents within our department engage in basic, translational, and clinical research on a wide variety of topics. The Duke Brain Tumor Immunotherapy Program, Duke Global Neurosurgery and Neurology, the Brain Tool Lab, and the Duke NeuroOutcomes program are a few of the many terrific research programs run by our faculty. Residents participate in these labs as well as in research projects outside of the department, including multiple biomedical engineering labs and projects through the Fuqua School of Business.
Students are invited to tour research laboratories, attend weekly lab meetings, and learn about many of these research opportunities. Residents will often be available to give lab tours on Wednesdays after the morning conferences, though this will vary week to week. You will be assigned to attend multiple research meetings during your rotation, but please let Dr. Cook know if there is a particular lab you wish to see or a specific research topic that most interests you.
Duke Regional Hospital is a 15-minute drive from main Duke University Hospital, at 3643 N. Roxboro St, Durham. If you do not have your own car in town, please contact Sherolyn Patterson.