Resident Mentorship
Duke Neurosurgery has developed a mentorship program that is aimed at developing the educational, career, and academic goals of each of our residents.
Each resident will choose a mentor to work with and to guide them along their career path.  Together they develop a plan which includes measureable metrics such as national networking, research projects, and anything that will advance their careers. They meet every six to twelve weeks.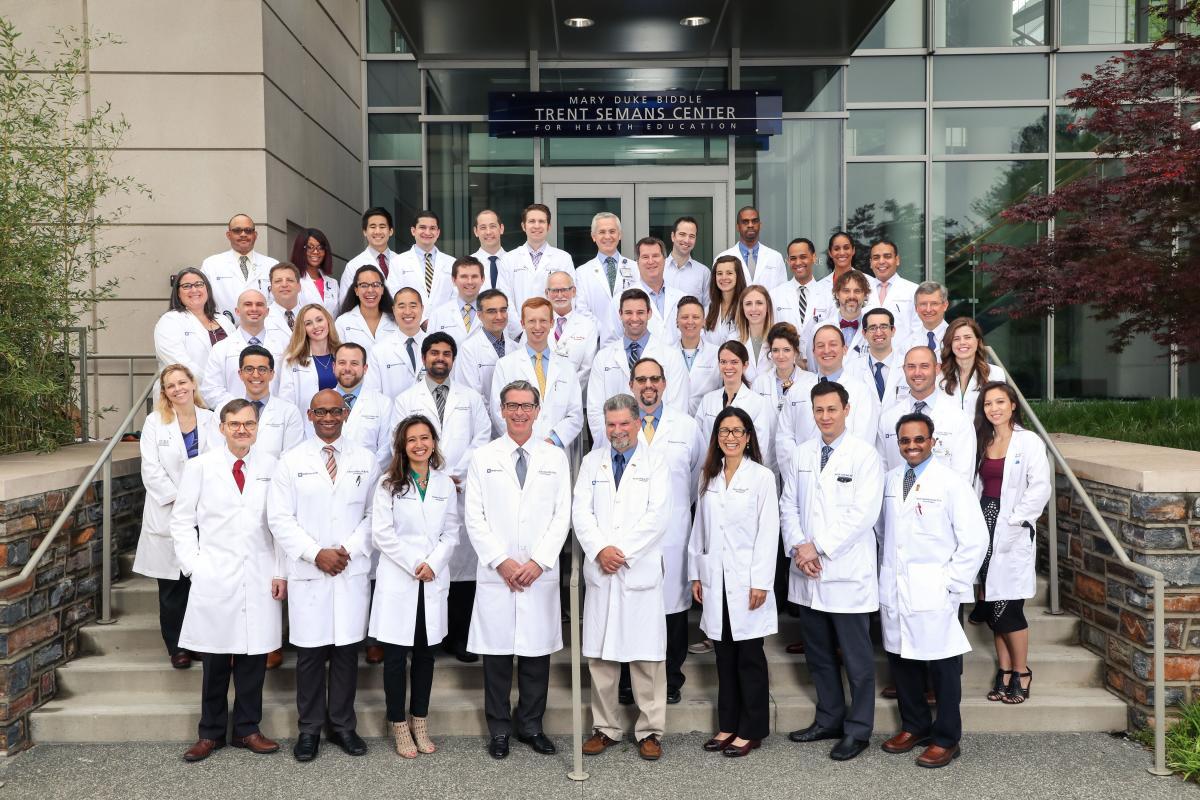 Residency Improvement Process
Duke Neurosurgery residents have a big say in their own life and education. We believe that education that is a collaboration between teachers and learners is the best model. Therefore, a Residency Improvement Process meeting is held on the first Wednesday of each month at 5:00 p.m.
During the first 30 minutes of this meeting the residents meet by themselves (all residents except the chiefs are released to attend) to determine three to five things that need to be improved or  changed.
During the last 30 minutes the program director and associate program director join the meeting and work with the residents to solve the issues identified by the residents. This process means the residents have a huge input into the educational design of the residency, how rotations work, how research is accomplished, and overall resident wellness and resiliency. 
Academic Day
The weekly Academic Day represents a combination of conferences and optional scheduled academic free time for residents. It is a foundational program for Duke Neurosurgery residency and research, ensuring that each resident becomes a well-rounded neurosurgeon who is also an expert in an area reflecting their passion. Interests can include not only basic or clinical research, but also areas ranging from innovation to global neurosurgery to political advocacy -- formal training in each of which pervades the university and our program. We are not training simply neurosurgeons at Duke, but tomorrow's neurosurgical leaders.
Our monthly speaker series includes noted experts from around the world. Additionally, residents are regularly and intimately exposed to our own faculty's and university's academic activities, which are unsurpassed.
The Academic Day occurs every Wednesday from 6:30 a.m. to 6:00 p.m., with more than eight hours free for development of junior resident individual interests. In cooperation with their mentors, residents can work in a research laboratory, develop surgical skills in the cadaver lab, invent new surgical technologies through industry collaboration, or devise another type of project that will give them an edge in the marketplace.
Scheduled Academic Day Sessions
Academic Day begins and ends with scheduled educational sessions (6:30-8:30 a.m. and 5:00-6:00 p.m.). The typical morning sessions include service-oriented rounds with attendings, morbidity and mortality, multidisciplinary case conferences, evidence-based protocol sessions, and guest speaker series. Evening sessions are typically case-based learning with individual faculty, board review series, residency-improvement meetings with the program directors, and cadaver labs.
Multidisciplinary Case Conference
The focus for the morning Academic Day is the multidisciplinary case conference. Case presentations and discussions are led by the residents with additional input and teaching from faculty in radiology and pathology. Videos from surgery are used for instruction. Related articles are sent out on the weekend before the conference, and each service is responsible for one outstanding presentation per month.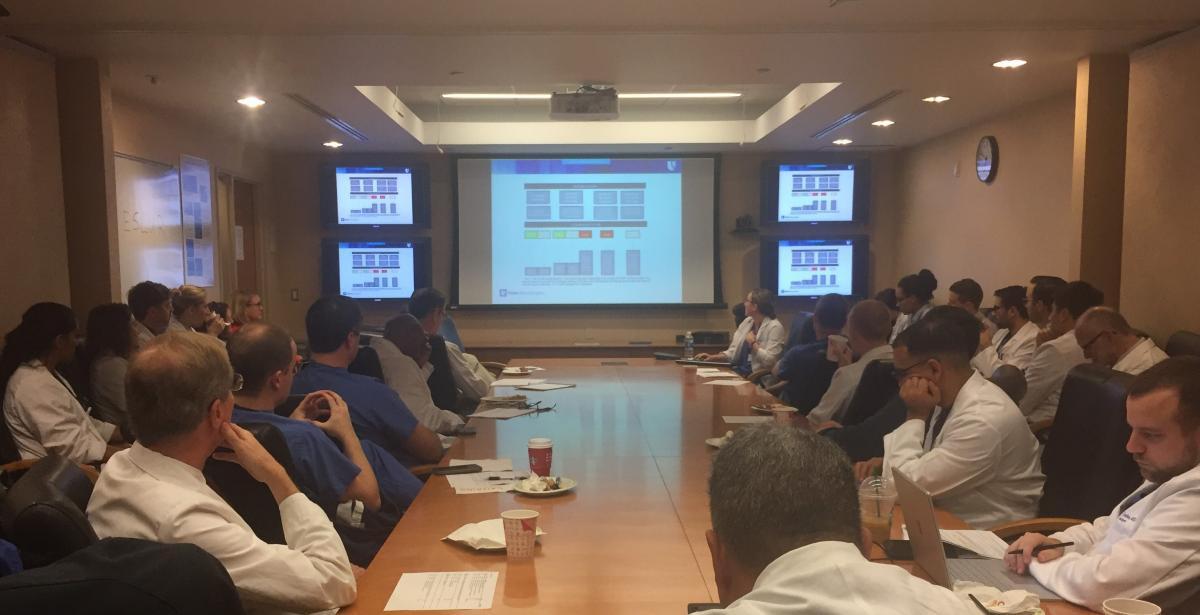 Innovation
Duke's  Neuro-Innovations Program offers a one-of-a-kind opportunities for residents to formally foster and advance the types of additional interests that will make them highly desirable in the field.
Surgical Autonomy Program
Duke Neurosurgery's residency program is designed to maximize academic and surgical potential in a collaborative environment that optimizes individual patient care and more global contributions to the field of neurosurgery. For example, our novel Surgical Autonomy Program (SAP) permits all residents to advance through specific steps for every type of operation, culminating in their ability to perform all procedures with minimal supervision.
In this article in the journal Neurosurgery, Duke Neurosurgery faculty and residents describe the SAP at work. In a pilot study, they combined social learning theory with a  competency-based scale to study an anterior cervical discectomy and fusion, with three individual residents taught by a single faculty member. 
Here's residency program director Michael Haglund, MD, PhD, describing the SAP: