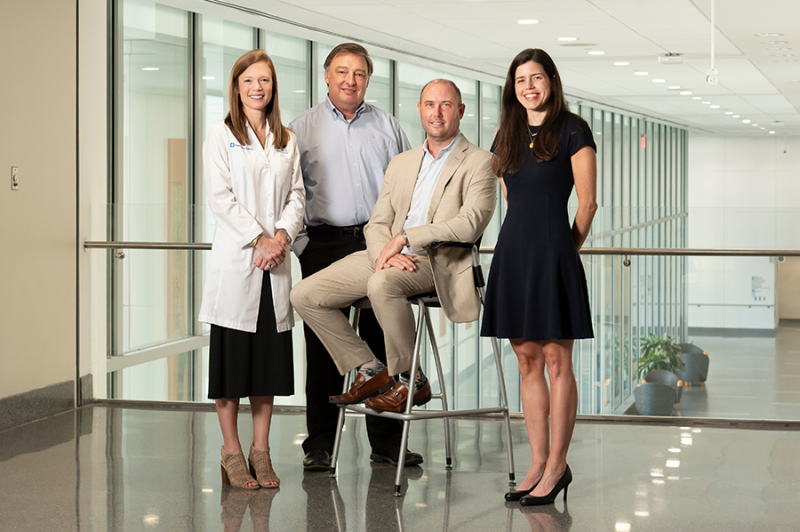 The Duke Center for Brain and Spine Metastasis (DCBSM) is one of Duke's fastest-growing clinical programs. Launched in 2017 by Duke Cancer Institute in collaboration with Translating Duke Health and the Department of Neurosurgery, DCBSM has become one of the most comprehensive destination programs in the country for treating the growing population of patients whose cancer has spread to the brain, spine, and other parts of the central nervous system. 
The DCBSM boasts more than 50 clinical specialists — including nurse navigators, nurses, physician assistants, medical oncologists, radiation oncologists, neurosurgeons, and palliative care and pain management specialists, as well as neuroplastic surgeons, neuroradiologists, interventional radiologists, spine experts, and physiatrists.  
Patients whose cancer has spread to the central nervous system require highly specialized and incredibly complex care.