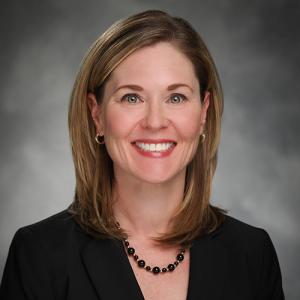 Administrative Director of the Preston Robert Tisch Brain Tumor Center
Christina Cone, ANP-BC, AOCNP, is administrative director of the Preston Robert Tisch Brain Tumor Center (PRTBTC). Before being named to this role, Cone was part of the PRTBTC for nearly seven years as an oncology nurse practitioner, and then as the Duke Cancer Institute APP team lead. She also served as the interim administrative co-leader of the PRTBTC.
Before joining the Brain Tumor Center, Cone served as an adult nurse practitioner at Cancer Centers of North Carolina in Raleigh, as an oncology clinical nurse educator for Innovex with Bristol Myers Squibb, and as a clinical research associate, oncology division, for PharmaNet. She has also served as a staff nurse in hematology and oncology at UNC Chapel Hill Hospital, and as a staff nurse in the adult bone marrow transplant unit at Duke University Medical Center.
Cone plays a critical role in support of all administrative leadership responsibilities for the Brain Tumor Center's strategic and operational efforts within Duke Cancer Institute and the Department of Neurosurgery.