Overview
Research Projects
The Thompson Lab focuses on 
Elucidating the cellular molecular mechanisms of the leptomeningeal dissemination of pediatric brain tumors such as medulloblastoma and ependymoma
Identifying novel therapeutic agents to treat leptomeningeal metastases
Unraveling the immunogenic mechanism of oncolytic viral therapy for the treatment of pediatric brain and leptomeningeal tumors
 

Members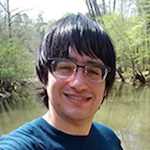 Reb Kornahrens, MS
Research Tech III
Alumni
Jill Jones, BS, Research Technician
Eric Sankey, MD, Neurosurgery Resident
Eddie Tsvankin, MD, Neurosurgery Resident
Khalima Sadieva, PhD, Lab Technician
Postdoctoral position open
We are looking for a highly motivated post-doctoral associate with a background in cancer biology to share our ongoing research efforts. English is required.
Interested candidates for either position should email their application packages to eric.thompson@duke.edu containing the following:
Cover letter indicating current and future research interests
CV (Curriculum Vitae) including publications
Brief description of past research experience and accomplishments
Names and contact information of three references
Selected Publications
Vadim Tsvankin, Rintaro Hashizume, Hiroaki Katagi, Christopher Lascola, Talaignair N. Venkatraman, Daniel Picard, Brainard Burrus, Oren J. Becher, Eric M. Thompson. ABC Transporter Inhibition Plus Dexamethasone Enhances the Efficacy of Convection Enhanced Delivery in H3.3K27M Mutant Diffuse Intrinsic Pontine Glioma. Neurosurgery. Epub ahead of print.
Maria C Vladoiu, Ibrahim El-Hamamy, Laura K Donovan, Hamza Farooq, Borja L Holgado, Yogi Sundaravadanam, Vijay Ramaswamy, Liam D. Hendrikse, Sachin  Kumar, Stephen C Mack, John JY Lee, Vernon Fong, Kyle Juraschka, David Przelicki1-, Antony Michealraj, Patryk Skowron, Betty Luu, Hiromichi Suzuki, A Sorana Morrissy, Florence MG Cavalli, Livia Garzia, Craig Daniels, Xiaochong Wu, Maleeha A Qazi, Sheila K Singh, Jennifer A Chan, Marco A Marra, David Malkin, Peter Dirks, Lawrence Heisler, Trevor Pugh, Karen Ng, Faiyaz Notta, Eric M. Thompson, Claudia L Kleinman, Alexandra L. Joyner, Nada Jabado, Lincoln Stein, Michael D. Taylor. Childhood Cerebellar Tumors Mirror Conserved Fetal Transcriptional Programs. Nature. Epub ahead of print.
Eric M. Thompson, Daniel Landi, David Ashley, Stephen T. Keir, Darell Bigner. Bevacizumab, irinotecan, temozolomide, tyrosine kinase inhibition, and MEK inhibition are effective against pleomorphic xanthoastrocytoma regardless of V600E status. Journal of Neuro-Oncology. 2018. 140(2):261-268.
Eric M. Thompson, Kyle Havorson, Roger McLendon. Sulfonylurea Receptor 1 Expression is Variable in Adult and Pediatric Brain Tumors. Clinical Neuropathology. 2018. 37(5):221-227.
Eric M. Thompson, Alexa Bramall, James E. Herndon II, Michael D. Taylor, Vijay Ramaswamy. The Clinical Importance of Medulloblastoma Extent of Resection: A Systematic Review. Journal of Neuro-Oncology. 2018. 139(3):523-539.
Daniel Landi, Eric M. Thompson, and David Ashley. Immunotherapy for pediatric brain tumors. Neuroimmunology and Neuroinflammation. 2018: 5(7): 29.
Eric M. Thompson, Michael Brown, Elena Dobrikova, Vijay Ramaswamy, Michael Taylor, Roger McLendon, Jennifer Sanks, Vidya Chandramohan, Darell Bigner, Matthias Gromeier. Poliovirus receptor (CD155) expression in pediatric brain tumors mediates oncolysis of medulloblastoma and pleomorphic xanthoastrocytoma. Journal of Neuropathology and Experimental Neurology. 2018. 77(8):696-702.
Stephen Harward, S. Harrison Farber, Michael Malinzak, Oren Becher, Eric M. Thompson. T2-weighted images are superior to other MR image types for the determination of diffuse intrinsic pontine glioma intratumoral heterogeneity. Child's Nervous System. 2018 34(3):449-455.
Eric M. Thompson, Stephen T. Keir, Talaignair Venkatraman, Christopher Lascola, Kristen W. Yeom, Andrew Nixon, Yingmiao Liu, Daniel Picard, Marc Remke, Darell D. Bigner, Vijay Ramaswamy, Michael D. Taylor. The role of angiogenesis in Group 3 medulloblastoma pathogenesis and survival. Neuro-Oncology, 2017. 19(9):1217-27.
Eric M. Thompson, Sridharan Gururangan, Gerald Grant, Duane Mitchell, John H. Sampson. The Clinical and Financial Impact of a Pediatric Surgical Neuro-Oncology Clinical Trial. Journal of Neuro-Oncology, 2017. 132(1):83-87.
Eric M Thompson, Thomas Hielscher, Eric Bouffet, Marc Remke, Betty Luu, Sridharan Gururangan, Roger E McLendon, Darell D Bigner, Eric S Lipp, Sebastien Perreault, Yoon-Jae Cho, Gerald Grant, Seung-Ki Kim, Seung-Ki Kim, Ji Yeoun Lee, Amulya A Nageswara Rao, Caterina Giannini, Kay Ka Wai Li, Ho-Keung Ng, Yu Yao, Toshihiro Kumabe, Teiji Tominaga, Wieslawa A Grajkowska, Marta Perek-Polnik, David CY Low, Wan Tew Seow, Kenneth TE Chang, Jaume Mora, Ian F Pollack, Ronald L Hamilton, Sarah Leary, Andrew S. Moore, Wendy J. Ingram, Andrew R. Hallahan, Anne Jouvet, Michelle Fèvre-Montange, Alexandre Vasiljevic, Cecile Faure-Conter, Tomoko Shofuda, Naoki Kagawa, Naoya Hashimoto, Nada Jabado, Alexander G Weil, Tenzin Gayden, Takafumi Wataya, Tarek Shalaby, Michael Grotzer, Karel Zitterbart, Jaroslav Sterba, Leos Kren, Tibor Hortobágyi, Almos Klekner, Bognár László, Tímea Pócza, Peter Hauser, Ulrich Schüller, Shin Jung, Woo-Youl Jang, Pim J French, Johan M Kros, Marie-Lise C van Veelen, Luca Massimi, Jeffrey R Leonard, Joshua B Rubin, Rajeev Vibhakar, Lola B Chambless, Michael K Cooper, Reid C Thompson, Claudia C Faria, Alice Carvalho, Sofia Nunes, José Pimentel, Xing Fan, Karin M Muraszko, Enrique López-Aguilar, David Lyden, Livia Garzia, David JH Shih, Noriyuki Kijima, Christian Schneider, Jennifer Adamski, Paul A Northcott, Marcel Kool, David TW Jones, Jennifer A Chan, Ana Nikolic, Maria Luisa Garre, Erwin G Van Meir, Satoru Osuka, Jeffrey J Olson, MD, Arman Jahangiri, Brandyn A. Castro, Nalin Gupta, William A Weiss, Iska Moxon-Emre, Donald J Mabbott, Alvaro Lassaletta, Cynthia E Hawkins, Uri Tabori, James Drake, Abhaya Kulkarni, Peter Dirks, James T Rutka, Andrey Korshunov, Stefan M Pfister, Roger J Packer, Vijay Ramaswamy, Michael D Taylor.  ­Prognostic Value of Medulloblastoma Extent of Resection After Accounting for Molecular Subgroup:  An Integrated Clinical and Molecular Analysis. Lancet Oncology, 2016. 17(4):484-95.
Eric M. Thompson, Gregory L. Pishko, Leslie L. Muldoon, and Edward A. Neuwelt. Inhibition of SUR1 Decreases the Vascular Permeability of Cerebral Metastases. Neoplasia. 2013; 15(5):535-43.
Eric M. Thompson, Nathanial L. Whitney, Y. Jeffery Wu, and Edward A. Neuwelt. Inhibiting αv Integrins Decreases the Malignant Characteristics of Medulloblastoma. Journal of Neurosurgery: Pediatrics. 2013; 11(1):60-7.
Eric M. Thompson, Daniel J. Guillaume, Edit Dosa, Xin Li, Kellie J. Nazemi, Bronwyn E. Hamilton, and Edward A. Neuwelt. Dual Contrast Perfusion MRI in a Single Imaging Session for Assessment of Pediatric Brain Tumors. Journal of Neuro-Oncology. 2012; 109(1):105-14.
Colin M. Roberts, Eric M. Thompson, and Nathan R. Selden. Transendoscopic Intraoperative Recording of Gelastic Seizures from a Hypothalamic Hamartoma. Pediatric Neurosurgery, 2011; 47(2):147-151.
Eric M. Thompson, Edit Dosa, Dale F. Kraemer, and Edward A. Neuwelt. Correlation of MRI Sequences to Assess Progressive Glioblastoma Multiforme Treated with Bevacizumab. Journal of Neuro-Oncology, 2011; 103(2):353-60.
Eric M. Thompson, Eugene P. Frankel, and Edward A. Neuwelt. The Paradoxical Effect of Bevacizumab in the Therapy of Malignant Gliomas. Neurology, 2011; 76(1):87-93.
Eric M. Thompson, Edit Dosa, Dale F. Kraemer, and Edward A. Neuwelt. Treatment with Bevacizumab Plus Carboplatin for Recurrent Malignant Glioma. Neurosurgery, 2010; 67(1):87-93.
Tammy J. Westmoreland, Jeffrey R. Marks, John A. Olson Jr., Eric M. Thompson, Michael A. Resnick and Craig B. Bennett. Cell Cycle Progression in G1 and S Phases Is CCR4 Dependent Following Ionizing Radiation or Replication Stress in Saccharomyces cerevisiae. Eukaryotic Cell, 2004; 3(2):430–446.