Four clinical and research faculty joined Duke Neurosurgery in August 2022.
Zachary Carter, MD, is a physiatrist and assistant professor of neurosurgery who specializes in chronic pain. He provides patient care at Duke Spine Center and at Duke Regional Brain and Spine Surgery.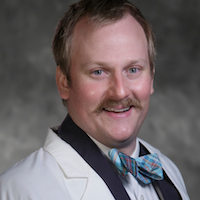 Carter received his medical degree from George Washington University, completed physical medicine and rehabilitation residency at Loma Linda University, and a pain fellowship at Dartmouth Hitchcock Medical Center. He is a member of the Gold Humanism Honor Society and the American Association of Physical Medicine and Rehabilitation.
While a resident, Carter received the Murray E. Brandstater Leadership Award and the Whole Person Care Award, which recognizes the resident who best exemplifies the mission of Loma Linda University "to make man whole" through teamwork, interdisciplinary collaboration, and comprehensive and compassionate care to patients.
Wonjae Lee, PhD, has been named assistant professor. He comes to Duke from Stanford University, where his research focused on engineering central nervous system disease models.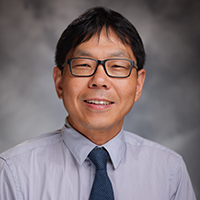 A basic scientist, Lee is developing innovative ways to reconstruct the structural and functional integrity in the neurovascular unit in microfluidic chips. His models are used to answer how vasculatures mediate the geno-pheno-enviro relationship to develop personalized therapeutic strategies.
Lee received his PhD in mechanical engineering from Stanford, where his dissertation explored tissue engineering. He completed his master's degree in biomechanical engineering at Stanford, and his bachelor's degree at Pohang University of Science and Technology in South Korea.
During his time at Stanford, Lee received a Career Development Award (K25) from the National Cancer Institute.
Anoop Patel, MD, associate professor, graduated magna cum laude from Harvard Medical School and completed residency as well as a research fellowship at Massachusetts General Hospital. He comes to Duke from University of Washington where he was an assistant professor of neurosurgery.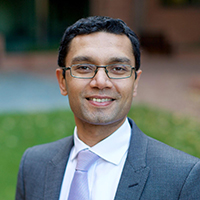 Patel is a brain tumor surgeon and researcher. He specializes in caring for patients with brain tumors, both benign and malignant, with a special focus on intrinsic tumors of the brain, including glioblastoma and metastasis.  
In the lab, Patel uses cutting-edge single cell genomics to investigate tumor heterogeneity in glioblastoma and brain metastases. He has a particular interest in translational genomics and precision medicine and is interested in developing clinical trials that match patients with individualized therapies based on single cell profiling. His current funding includes a Career Award in Medical Science from Burroughs Wellcome Foundation for research in "deep interrogation and modeling of intratumoral heterogeneity, plasticity, and tumor evolution in glioblastoma," as well as grants from the Kuni Foundation, Chan-Zuckerberg Initiative, and NINDS.
Weston Ross, PhD, joins the Duke Neurosurgery faculty as an assistant professor after completing postdoctoral fellowships at Duke in the departments of Neurosurgery and Mechanical Engineering & Materials Science. He completed his PhD and Master of Science degree at Duke.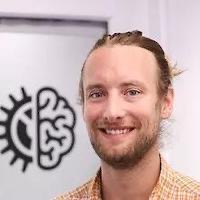 Ross has authored 12 peer-reviewed articles, many as a member of the Brain Tool Laboratory at Duke, where he focused on applications of engineering to medicine, including surgical systems for closed-loop tissue resection using laser scalpels and a variety of sensing modalities.
Ross's current research focuses on automated surgical planning for tissue excision, laser-tissue interaction characterization and modeling, and applications of optical coherence tomograph, photo-acoustic tomography, and fluorescent-spectroscopy in cancer treatment. He is developing new courses for the NSF-Funded Traineeship in Advanced Surgical Technologies educational program, which trains engineering PhD students and medical students to conduct research at the intersection of the two disciplines.