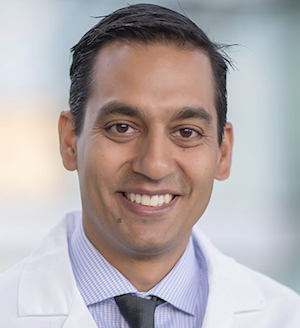 Deb A. Bhowmick, MD, has joined the faculty of Duke Department of Neurosurgery, effective February 1, 2023.
Bhowmick, is a neurosurgeon specializing in complex spinal and trauma surgery. He comes to Duke from the Department of Neurosurgery at the University of North Carolina at Chapel Hill, where he was an associate professor and section chief of Spinal Neurosurgery and medical director of the UNC Spine Center.
Bhowmick completed his residency in neurosurgery at the University of Pennsylvania and a fellowship in spinal surgery at the Cleveland Clinic.  His practice is focused on the surgical treatment of cervical spinal deformities, craniocervical junction pathology, and adult manifestations of congenital spinal anomalies. 
His academic interests include investigating optimal surgical treatment of the elderly with traumatic fractures of the spine as well as the use of novel minimally invasive approaches to cervical and lumbar spinal deformities.  He is associate editor of the journal, Operative Neurosurgery and a member of the Coverage Committee and the Spine Political Action Committee of the North American Spine Society.