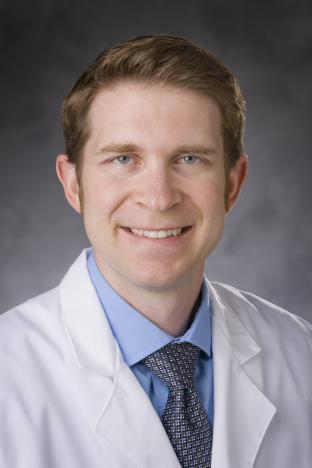 Duke Neurosurgery and the CONNECT Consortium have been awarded a $1.8 million Food and Drug Administration R01 grant to fund a multi-institutional Phase 2 clinical trial of a novel vaccine to treat the malignant pediatric brain tumors high-grade glioma, DIPG, and medulloblastoma.
Eric M. Thompson, MD, is PI of the study. "The project proposes trial of a peptide vaccine targeting a cytomegalovirus antigen found in malignant pediatric brain tumors but not in adjacent normal brain," he says. "This immunotherapeutic approach has the potential to radically change how these tumors are treated by improving survival and reducing the toxicity associated with chemotherapy and radiation."
Brain cancer is the most common cause of cancer death in people aged 0-19. Diffuse intrinsic pontine glioma has a median overall survival of approximately 8 months. High grade glioma is similarly devastating, with a median survival of 16 months, and recurrent medulloblastoma has an overall survival of approximately 12 months.
The trial will enroll 105 patients over four years, and include ten North American centers. The study is titled, "Phase 2 trial of a novel peptide vaccine targeting CMV antigen for newly diagnosed pediatric high-grade glioma and diffuse intrinsic pontine glioma and recurrent medulloblastoma."