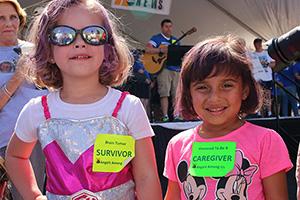 Angels Among Us 5K and Walk of Hope is a celebration of life, strength, courage and commitment. Funds raised are used for brain tumor research and education, and may be endowed to provide ongoing support of the Preston Robert Tisch Brain Tumor Center at Duke.
Each year, over 4,000 participants come together to celebrate hope in the fight against brain tumors.
This year's event is scheduled for April 30, 2022, and takes place on the Duke Medical Center campus. 
There are many ways to participate, including supporting a runner/walker, forming your own team, bidding in the silent auction, playing at the kids' zone, or enjoying the entertainment during the walk. 
The run begins at 8:00 a.m and the walk begins at 11:45 a.m.
Register, donate, and learn more at the Angels Among Us website.