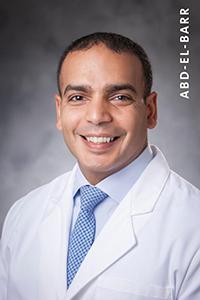 Duke neurosurgeon Muhammad Abd-El-Barr, MD, PhD, has been selected for 2023 Duke Clinical Leadership Program.
The Duke Clinical Leadership Program was founded by the Chancellor for Health Affairs in 2010 to help expand leadership capacity within Duke Health. The program provides faculty with an opportunity to deepen their awareness of health care operations and to develop relevant leadership skills.
The program is run by the School of Medicine Office for Faculty. Program fellows are introduced to leaders from the Health System, School of Medicine, School of Nursing and Fuqua School of Business. 
Faculty in this program were competitively selected to participate.