Principal Investigator
Robert H., M.D. and Gloria Wilkins Professor of Neurosurgery, in the School of Medicine
Professor of Neurosurgery
Professor of Biomedical Engineering
Professor of Integrative Immunobiology
Professor of Radiation Oncology
Professor of Pathology
Professor in Orthopaedic Surgery
Member of the Duke Cancer Institute

Overview
Pioneering translational immunotherapy for the treatment of patients with malignant brain tumors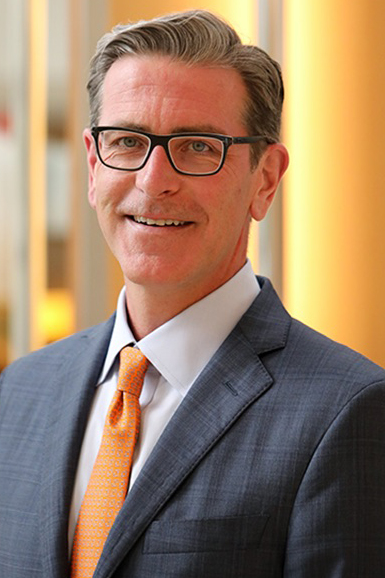 The Duke Brain Tumor Immunotherapy Program (BTIP) has a singular, all-encompassing goal: develop novel, safe, and effective immune-based  therapies for patients with brain tumors.
Our research projects are spearheaded by an outstanding complement of graduate students, medical students, residents, postdoctoral fellows, and junior and senior scientists assembled under the umbrella of the Duke BTIP. Duke neurosurgeon John H. Sampson, MD, PhD, is principal investigator.
The Duke BTIP combines the necessary funding support, intellectual and physical resources, and visionary leadership to meet its devoted objective of "pioneering translational immunotherapy" for the treatment of patients with malignant brain tumors. As a result, our program has offered brought more immunotherapies to trial for these patients than almost entity in the world.
In addition to the hope that we provide patients, we offer a unique opportunity for junior scientists and trainees to develop  successful independent careers in science and translational medicine as they benefit from the wide array of resources, intellectual input, and clinical trials infrastructures of the Department of Neurosurgery, including the Brain Tumor Immunotherapy Program and the Preston Robert Tisch Brain Tumor Center at Duke.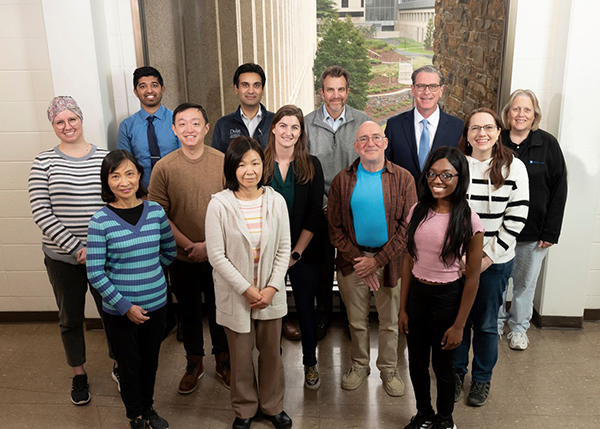 Research
Bi-Specific T Cell Engagers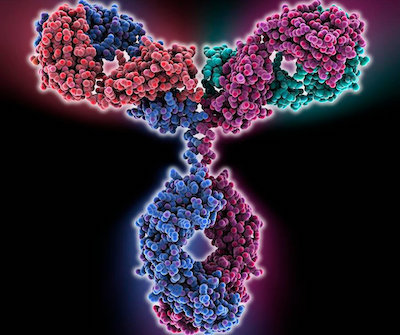 Bispecific T-cell engagers (TCE) consist of two or more linked antigen binding variable fragments, devoid of the constant domain of their parent antibody. TCEs typically link tumor-associated antigens (TAAs) with the T-Cell receptor, thereby engaging T-cells to form a synapse on the surface of the tumor cell. The T-cell is then activated, releasing granzyme, perforin and driving cell death signaling pathways. 
hEGFRvIII-CD3 bi-scFv (BRiTE) is an EGFRvIII targeting TCE that is shortly due to enter Phase I clinical trials in patients with World Health Organisation (WHO) grade IV supratentorial EGFRvIII positive malignant glioma who have completed standard of care radiation therapy (XRT) with or without concomitant temozolomide (TMZ) for either newly diagnosed or first progression/recurrence of their malignant glioma.
CVM Cancer Vaccine Clinical Trials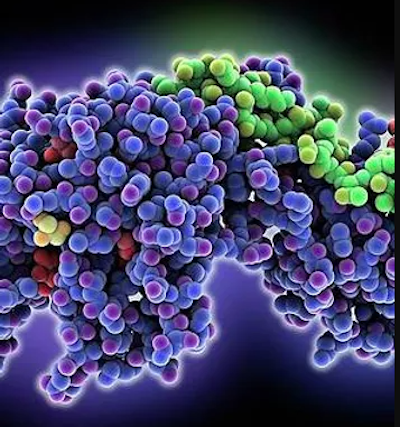 We have previously reported in Nature that patients with newly-diagnosed glioblastoma (GBM) randomized to receiving vaccines against cytomegalovirus (CMV) using a potent vaccine site preconditioning regimen had a statistically significant increase in progression-free survival (PFS) and overall survival (OS). Half of the patients treated this way were still alive nearly 5 years later, despite having no genetic markers predicting long-term survival. These results have been repeated in an additional cohort which showed a median survival of 44.1 months with ~36% of patients alive at 5 years. These results are remarkable because GBM remains uniformly lethal with a median OS of < 21 months despite surgical resection, high dose radiation therapy, chemotherapy, and tumor-treating fields, and only 10% of patients typically live past 5 years.
In addition to demonstrating the potential for efficacy, our preliminary clinical and laboratory studies demonstrated that preconditioning the vaccination site with tetanus/diphtheria (Td) recall antigens increased DC migration to the draining lymph nodes (DLNs), which predicted PFS and OS as did the production of polyfunctional, CMV-specific T cells. These T cell responses were enhanced by GM-CSF at the vaccine site and pre-vaccination lymphodepletion with standard of care (SOC) temozolomide (TMZ), but inhibited by subsequent adjuvant doses of TMZ. Moreover, mechanistic studies in mice and humans revealed that efficacy was also dependent on producing high systemic levels of the chemokine (C-C motif) ligand 3 (CCL3).
Neoantigen Discovery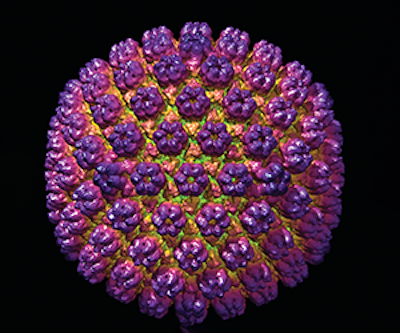 In brain tumors like glioblastoma (GBM), failures to develop an effective vaccine and achieve immune checkpoint inhibition have been attributed to the extraordinary antigenic intratumoral heterogeneity of this disease. To overcome this, successful immunotherapy for GBM will require antitumor T cells with increased magnitude and functionality (potency) and T cells targeting multiple antigens simultaneously (diversity).
We have identified 3 strategies to accomplish these goals. First, we will confirm that conjoining neoantigen major histocompatibility complex class I (MHCI) epitope peptides with the universal tetanus P30 class II epitope markedly increases the potency of T cell responses and unveils T cells responses against MHC I antigens that are otherwise non-immunogenic, resulting in de novo immune responses capable of inducing antitumor efficacy. Second, we will administer P30 in the tumor microenvironment to stimulate P30-specific CD4+ T cell help. Help provided to CD8+ T cells at the tumor during the effector stage has been shown to improve the magnitude and persistence of CD8+ tumor infiltrating lymphocytes. Third, we will engage a novel, clinically-available checkpoint agonist (αCD27) and program cell death protein 1 (PD-1) blockade.
Stimulating CD27 on antigen-engaged, CD4+ and CD8+ T cells increases the immunogenicity and memory of low-affinity CD8 epitopes, and improves the survival, effector function, and migratory capacity of activated T cells. However, as CD27 stimulation can cause expression of inhibitory PD-1 on T cells, we will also explore PD-1 blockade as a way of limiting this escape mechanism and further enhancing efficacy. We propose that multi-antigen P30-conjoined class I neoantigen vaccination with the novel checkpoint agonist αCD27 and PD-1 blockade will increase the potency and diversity of neoantigen-specific CD8+ T cell responses, resulting in improved antitumor efficacy. Thus, despite a low mutational burden in GBM, our strategy should enable potent neoantigen-specific T cell responses against a breadth of targets to engender efficacy against heterogeneous tumor.
Personnel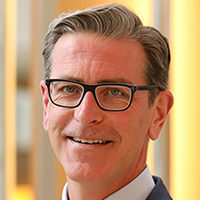 John H. Sampson, MD, PhD
Principal Investigator
Robert H., MD, and Gloria Wilkins Professor of Neurosurgery