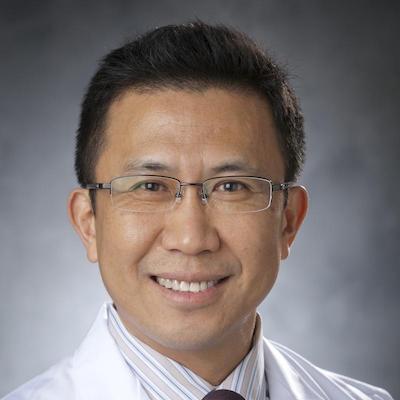 Duke brain tumor researcher Hai Yan, MD, PhD, was awarded the International Prize for Translational Neuroscience of the Gertrud Reemtsma Foundation at a ceremony in Cologne, Germany, on August 26, 2021. The prize recognizes Yan's identification of genetic mutations linked to gliomas, the most common form of primary brain tumors.
Through genomic studies, Yan's research team found that mutations in the metabolic enzymes IDH1 and IDH2 were present in 70 percent of progressive malignant gliomas. The discovery and subsequent research could provide evidence to support a novel therapeutic approach to the treatment of gliomas.
Yan is the Henry S. Friedman Distinguished Professor of Neuro-Oncology, Professor of Pathology, and member of the Preston Robert Brain Tumor Center at Duke.
The International Prize for Translational Neuroscience awards outstanding basic neurological research and includes a prize of 60,000 Euros. The award has been given to scientists from 12 different countries, whose discoveries and contributions represent original and significant achievements. Darell Bigner, MD, PhD, director emeritus of the Tisch Brain Tumor Center, received the award in 2008.