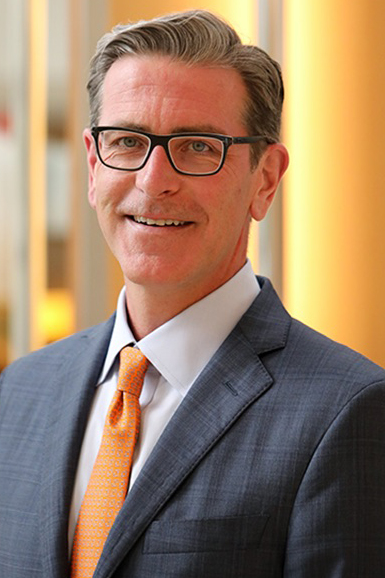 John H. Sampson, MD, PhD, is the Robert H. and Gloria Wilkins Distinguished Professor and Chair of the Department of Neurosurgery at Duke University. He is a neurosurgeon-scientist who develops novel drugs for patients with brain tumors and focuses on the development, translation, and mechanistic understanding of immunotherapies.
His clinical practice is focused on treating patients with both benign and malignant brain tumors, and his research laboratory is actively investigating new modalities of direct brain tumor infusion and immunotherapy. He has been continuously funded by the National Institutes of Health for 20 years and is the NIH's top funded neurosurgeon.
Sampson has published more than 250 peer-reviewed articles in journals such as Nature, JAMA, and the Proceedings of the National Academy of Sciences, and has been an editorial board member for all major journals in the field.
Sampson is a member of the Association of American Physicians, and in 2017, he was elected by his peers to the prestigious National Academy of Medicine, one of the highest honors for medical professionals and biomedical scientists. In April 2018 he was elected president of the Private Diagnostic Clinic, Duke's physician practice with 1,800 members.